THE CONFERENCE
PROGRAMME & PAPERS
HOTEL & TRAVEL
VENUE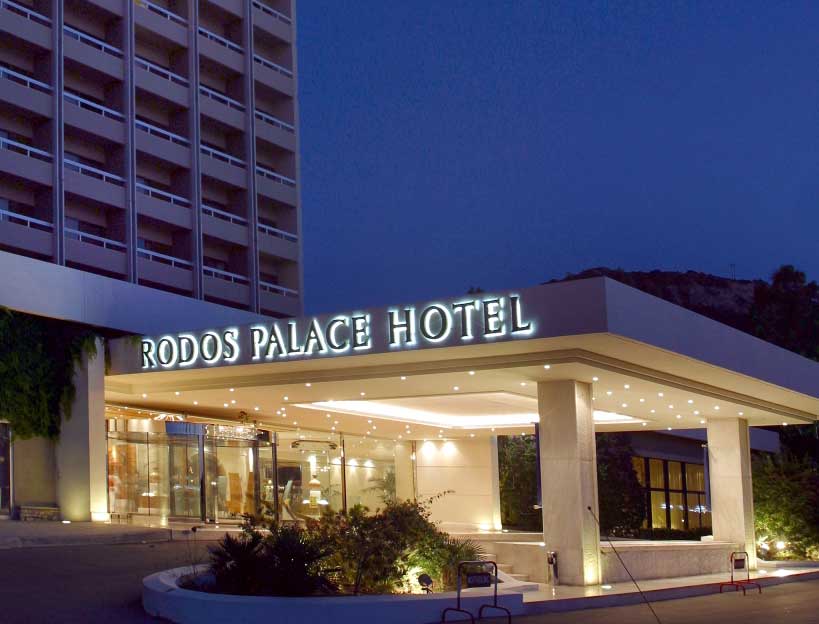 ICICTE 2011 will be held on the Greek island of Rhodes, and more specifically at the Rodos Palace Hotel.
Set on a singular location on one of the most alluring destinations of the Mediterranean, the Rodos Palace constitutes the finest deluxe resort complex on the island of Rhodes. The complex, comprising of the Main Tower with the adjacent Executive Wing and a flock of comfortable apartments and bungalows, lies in 30 acres of extensively landscaped gardens, in the middle of Ialyssos Bay overlooking the Aegean Sea. Perfectly positioned on a cool hillside rolling down to an extensive beach, just 5 minutes away from the city of Rhodes and the unique Medieval Town, it provides proximity to (and refuge from) the cosmopolitan town with the pulsing nightlife.
Designed in a trendsetting style blending luxury with space and freedom, this classy hotel combines refined accommodation standards with an exceptional array of resort facilities. The brand new vast marble lobby and reception area decorated with wood, mosaics and sumptuous furnishings exudes an air of relaxed elegance identical to a warm Greek welcome.
An eclectic mix of 5 specialty restaurants and 3 refined bars present our guests to a great choice of dining and entertainment options ranging from a cool cocktail at the Yacht Bar to an exquisite dinner at La Rotisserie gourmet restaurant. Leisure days can be spent around the indoor or the 3 outdoor refreshing pools, while shoppers may choose among the hotel's exclusive Cartier and Tiffany's jewellery, tailoring and designer clothes' boutique, a gift shop, an art gallery, a newstand, while the arcade also includes hairdressing salon, pharmacy, bank and Hertz car rental desk.
Excursions and sightseeing tours render the hotel a great launching pad from which to explore the myths, monuments and natural beauty of the legendary island of the Knights. And, above all a team of friendly and experienced people provide professional service in a working environment of a family enterprise.