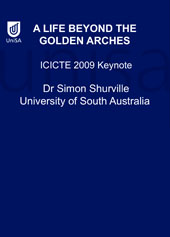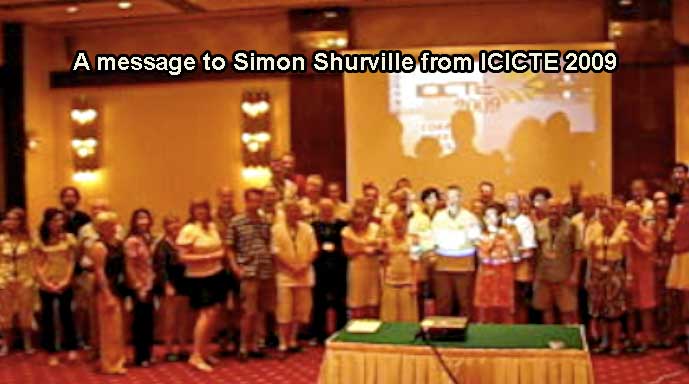 A message from ICICTE 2009 to Simon Shurville
THE CONFERENCE
PROGRAMME & PAPERS
HOTEL & TRAVEL
Keynote Presentation (July 9, 2009)
Although Simon Shurville, ICICTE 2009 Keynote speaker, was taken ill prior to the conference, he had already sent in his keynote speech, and with his wife Marian's help, the conference also received the PowerPoint presentation for the speech. This was given on the day by Scientific Committee chairman Greg Anderson and Steering Committee chairman Raymond Welch, with Simon's long time colleague and co-worker Prince Pericles 'Asher' Rospigliosi leading the discussion after the presentation.
This page is a brief, visual overview of the session.
A blogspot has been created about Simon Shurville that can be seen HERE. We wish him well.
s